Love Match
Love Match
Coming to America meets Pretty Woman in this modern-day
fairy tale of finding love in the most unexpected places.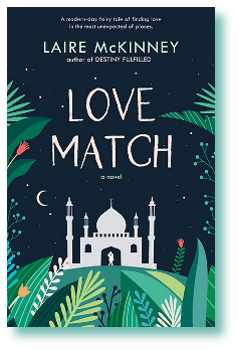 Serena McAllister is devastated to find her fiancé has cheated on her—again. When she learns her newspaper is outsourcing jobs to freelance writers, she's desperate to land the last remaining staff position. Unfortunately, her rival Jane Childers wants the coveted spot as well, and she's just as determined.
Vowing to do whatever it takes to get her life in order, Serena decides to join a modern-day harem and write a provocative article about the objectification of women across the world to land her dream job at the newspaper.
When Serena arrives at the tiny tropical paradise known as Birin Island, she meets Prince Shailemon Sharma, who is dealing with his own issues of archaic customs in his homeland.
As sparks begin to fly, they discover that attraction can lead to so much more—and that there are no barriers of culture or country when love is on the line.

Amazon Barnes & Noble Google Play Kobo Apple Books






This book has it all, love heartbreak, drama, and rivalry. It's a fast paced read that you won't want to put down. LOVE MATCH is one of my favorite books of 2021!


Tammy Feeney, No Shelf Control



LOVE MATCH is a great read! [McKinney] takes you on an enjoyable ride, one that you can see, smell, and almost feel the sun on your skin.


Beth Norton, NetGalley Reviewer


I loved this book so much! It was the first book I have read by this author and I can't wait to read more! The characters and their story stick with you long after you finish the book.


Summer Hickman, NetGalley Reviewer